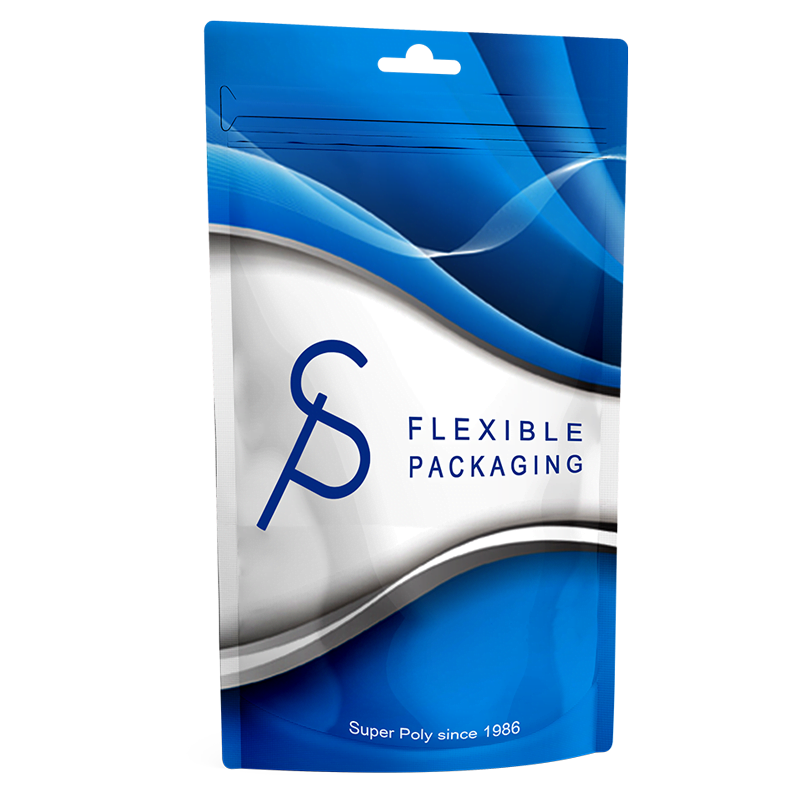 Stand Up Pouch
Convenient, light-weight and able to stand up on the shelf for display. Stand Up Pouches (SUPS) are one of the most popular packaging solutions for many foods, consumers and retail applications. When the bag is filled, the bottom flattens out, which allows it to remain stable upright.
Our Stand-up pouch bags offer the high-impact presentation of traditional packaging solutions, such as cartons, cans and bottles, but at a fraction of the cost. They use approximately 70% less raw materials and occupy approximately 95% less space when not in use. This translates into substantial material, warehousing and transportation cost savings.
Stand-up pouch bags are made by laminating various films together, creating a packaging solution that can be both permeable and leak-proof and can dramatically increase the shelf-life of your product.
Pet Foods
Beverages (including Coffee)
Cereal
Confectionery (Snacks and Nuts)
Lawn & Garden
Processed Foods
Frozen Foods
Shelf Stable Food
Cost effective/Space efficient:

SUPs are an economical choice when compared to box, glass, or rigid plastic options with the same carrying capacity. And it takes up 75% less space than those packaging solutions.

Great shelf presence/Extended shelf life:

Stand up on the shelf, and tell your story by taking advantage of our high-resolution print on the panels. And our SUPs can be made with a variety of barrier materials that extend best-before/expiry dates.

Easy filling/Easy seal:

Fill your products manually or automatically with a pouch filling machine; seal your products with a conventional heat sealer, or upgrade to a crimp sealer for a professional look. Up to you—we customize the type for you.

Liquids:

SUPs are often to be used for liquid products, like soups or drinks as well.

Typical feature/Custom features:

A typical feature of SUPs is a Gusset bottom, Doyen bottom or K-Seal bottom. Other frequently custom features include fresh-lock zippers, tear notches, easy-pour spouts, Hang-holes, Handles etc.
Both local and offshore production